Get that professional
polish, anytime
When you own one of our Plush Car Washing Gloves, you'll realize just how great of a clean you can get for your vehicle. Our glove works great for vehicle interiors and exteriors.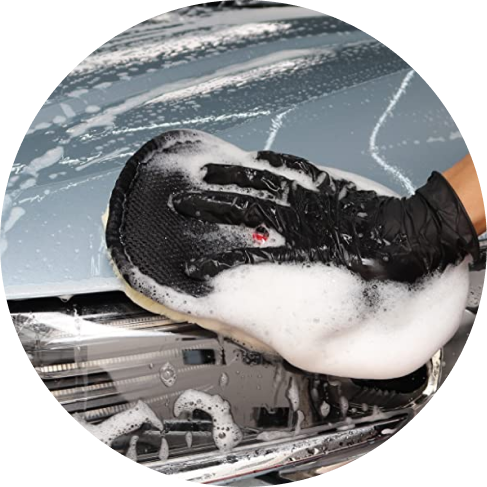 Premium, comfortable craftsmanship
Each glove is made from mesh cloth and boa wool for an ultra-luxe feel and brush. The boa wool is fine and extra thick with high density while remaining lint- and scratch-free. Your hand fits perfectly into the mitt while an edge hem on the outer lining helps prevent slippage during use.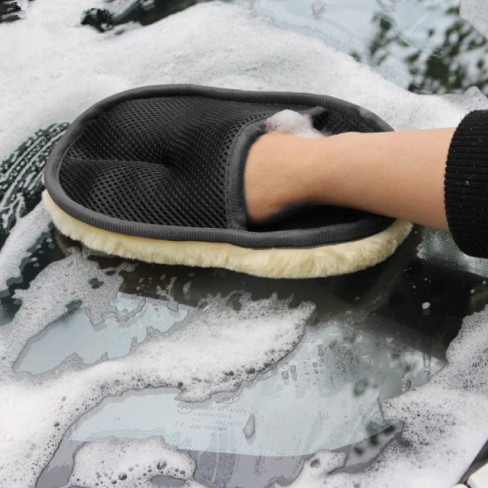 Works wet (or dry)
No chemicals required here! Due to its plush cloth-and-wool material makeup, the glove does a great cleaning job even without any soap or cleansers. This makes it great for detailing your vehicle dashboard, infotainment screens, cup holders, and steering wheel. You can also, of course, wet it with car wash soap and water to give your car exterior a luxe clean and polish.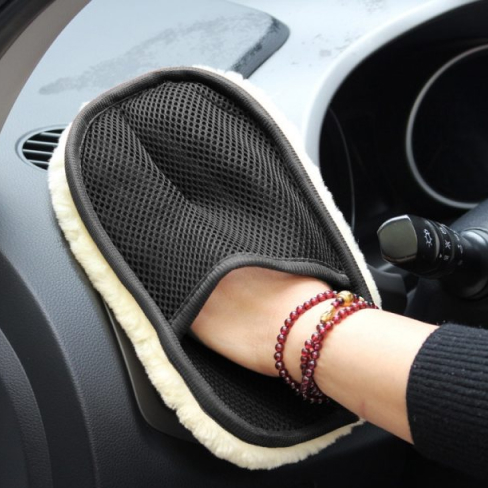 Fit for any hand size
Our Plush Car Washing Glove measures 10 x 6 in (L x W) for a comfortable fit.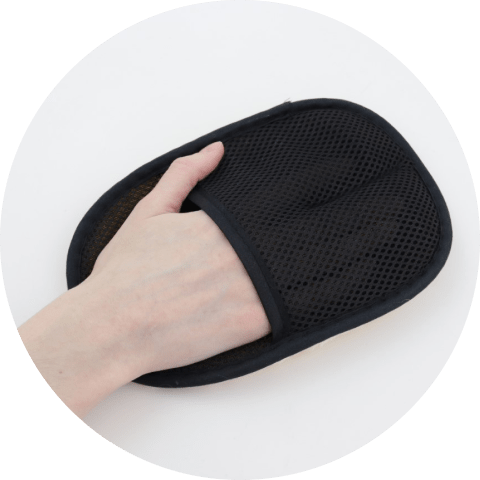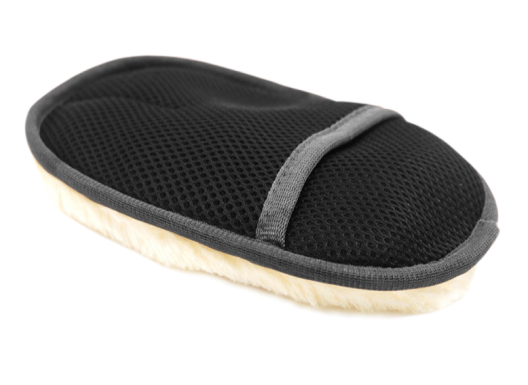 Great for car
buffs and collectors
Whether you know someone super into cars (and obsessed with his own ride) or a wise collector with an eye for restoration, our ultra-gentle glove will be an excellent gift to help keep cars clean and shiny.
Elevate Your Car Cleaning Game
The feeling of stepping inside a sparkling clean car is unmatched. When your car glistens and gleams without even a single speck of dirt, dust, or grime, you'll feel an enormous sense of pride and satisfaction.
Our plush car washing glove is designed to bring this feeling to your doorstep. The plush accessory allows anyone to achieve a car wash of professional standards right in their driveway!
Perfect for both interior and exterior use, our glove provides a superior cleaning experience that's unmatched by other products on the market.
Unrivaled Quality and Comfort
Immaculately crafted, our plush car washing glove showcases a perfect blend of mesh cloth and boa wool. This luxurious combination imparts an ultra-soft feel and an effective brush mechanism. The thick, high-density boa wool thoroughly cleans your vehicle and leaves no lint residue or scratches behind.
The smart design incorporates a snug hand-fit with an outer edge hem to prevent any slippage during use. The perfect size for any hand, our plush car washing glove measures a convenient 10 x 6 inches (L x W), ensuring a comfortable fit for everyone.
If you want to enjoy a convenient, hassle-free, and comfortable cleaning experience, our plush car washing glove is for you.
A Must-Have for Car Enthusiasts and Collectors
Are you a car enthusiast who takes pride in your ride? Or perhaps you're a discerning collector with a passion for restoration? Our gentle and effective car washing glove will help you keep your car in great condition at all times.
The innovative glove performs exceptionally well, even without the use of chemicals. Its unique plush cloth-and-wool composition effortlessly wipes away dust, dirt, and grime, making it perfect for delicate areas like your vehicle's dashboard, screens, cup holders, and steering wheel. And if you desire a deeper clean, simply add your favorite car wash soap and water for an elevated exterior polishing experience!
Are you ready to simplify your car cleaning process? Buy now!